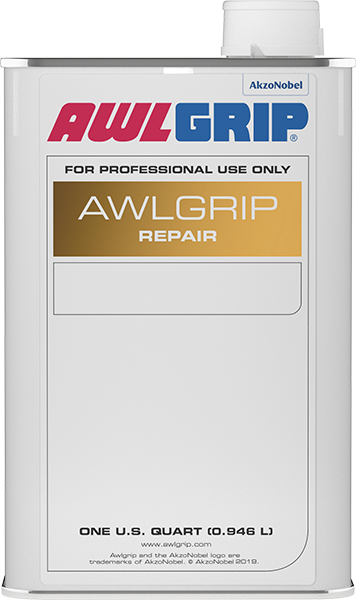 AWLGRIP REPAIR – Trustworthy Solutions for Repairing Awlcraft SE and Awlgrip HDT Coating Systems
When it comes to repairing Awlgrip HDT or Awlcraft SE coating system, Awlgrip Repair products provide the reliable solutions you need. Whether you're addressing a small scratch or conducting a large-scale repair, our comprehensive range of repair products, combined with the specific Repair Manual, will guide you towards a successful and seamless restoration.
Key Features:
Tailored for Awlcraft SE Base Coat/Clear Coat System: Our repair products are specifically designed to address any damages or imperfections in your Awlcraft SE base coat/clear coat system, ensuring a flawless repair.
Perfect for Awlgrip HDT Coating System: Awlgrip Repair products are also ideal for repairing any issues that may arise with your Awlgrip HDT coating system, allowing you to maintain its impeccable appearance.
Rely on Awlgrip Repair to restore the beauty and integrity of your Awlcraft SE and Awlgrip HDT coating systems. Our proven solutions, accompanied by the Repair Manual, will guide you through a successful repair process, ensuring your coatings look as good as new.