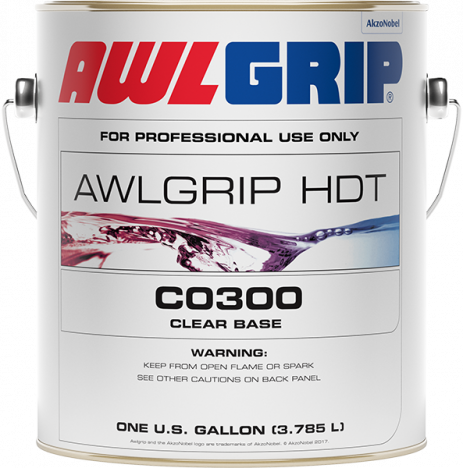 Our Awlgrip HDT Clear Base – Premium Polyurethane Clearcoat with Unmatched Durability and Repairability is a top-of-the-line polyurethane clearcoat meticulously crafted to deliver superior quality. This exceptional clearcoat seamlessly combines hardness and micro-scratch resistance with the repairability of a softer coating, ensuring a flawless finish that lasts.
Key Advantages:
Smooth and Hard Finish: Provides a smooth and hard finish that enhances the overall appearance of your project, creating a stunning visual impact.
Unrivaled Durability and Micro-Scratch Resistance: Offers outstanding durability, protecting your surfaces from daily wear and tear while maintaining its pristine condition.
Repairable, Buffable, and Polishable: Features repairability, allowing for easy touch-ups, buffing, and polishing to maintain the clearcoat's impeccable appearance.
Experience the ultimate protection and color retention with Awlgrip HDT Clear. Elevate your projects with this premium polyurethane clearcoat that guarantees exceptional gloss, remarkable DOI (Distinction of Image), and unmatched durability. Achieve the flawless finish you desire with ease