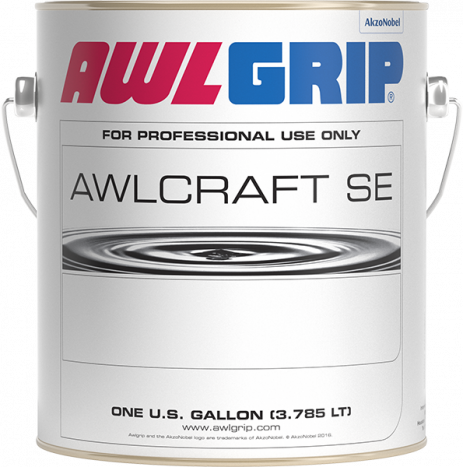 Awlcraft SE – Revolutionary Basecoat with Unlimited Color Palette and Special Effects for Enriching Every Boat
Awlcraft SE is a revolutionary basecoat that offers an extensive range of colors with special effects, designed to enhance any boat. This product is fast-drying and provides excellent coverage, making it perfect for quick application and easy repairs. When complemented by a high-gloss clearcoat such as Awlgrip HDT or Awlcraft 2000 Clear, this Awlgrip basecoat/clearcoat system ensures optimal protection.
Key Features of Basecoat Awlcraft SE:
Easy Application for Consistent and Even Finish: Provides effortless application, resulting in a uniform and smooth finish that enhances the overall appearance of your boat.
Custom Colors, including Color Matching: Offers the option for custom colors, including the ability to match specific shades, allowing for personalized and unique boat finishes.
Fast-Drying with Repairability, Minimizing Downtime: Boasts fast-drying properties and repairability, reducing downtime and allowing for quick repairs and touch-ups.
Experience the ultimate protection and customization with Awlcraft SE. Elevate your boat's aesthetics with this revolutionary basecoat that ensures exceptional color options, efficient application, and easy maintenance. Achieve stunning results in less time.