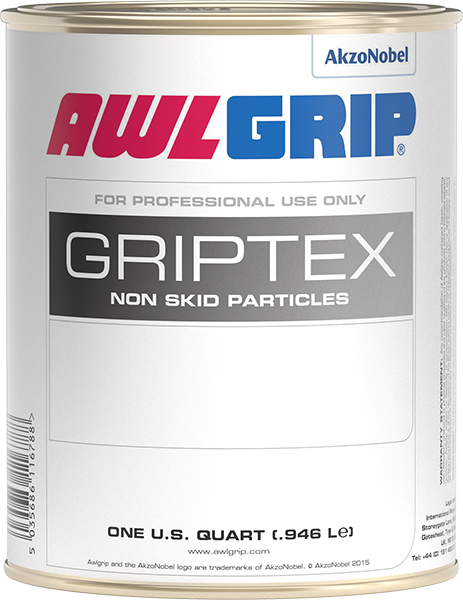 GRIPTEX – Non-Skid Polymer Bead Aggregate for Safe and Slip-Resistant Deck Coatings
Griptex is a premium non-skid polymer bead aggregate designed to provide a reliable non-slip coating for deck and step areas. This versatile product can be applied by spray or mixed with any Awlgrip finish, ensuring compatibility and ease of use.
Key Features:
Versatile Options: Griptex is available in Fine, Coarse, and Extra Coarse variants, allowing you to choose the desired level of grip and texture for your specific application.
Spray Application: Griptex can be conveniently applied using a spray method, providing efficient and uniform coverage for your deck coatings.
Compatible with Any Awlgrip Finish: Griptex seamlessly integrates with any Awlgrip finish, allowing you to enhance the safety and functionality of your coatings without compromising the quality or appearance.
Enhance the safety of your deck areas with Griptex. Experience the reliability and slip-resistant properties of this non-skid polymer bead aggregate, compatible with any Awlgrip finish. Choose the level of grip that suits your needs and ensure a secure and enjoyable environment for your deck surfaces.