Varnish AWLWOOD SATIN MATT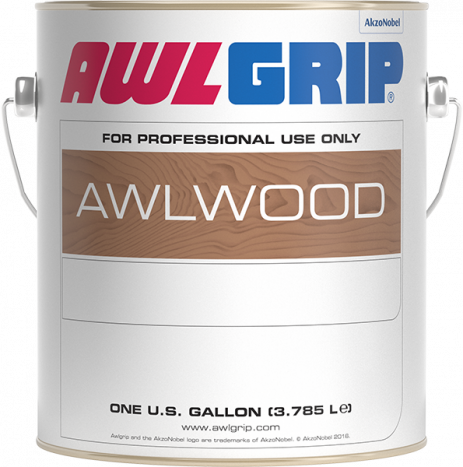 Stunninh Varnish AWLWOOD SATIN MATT – High-Performance 1-Pack Varnish
Varnish Awlwood Satin Matt is a cutting-edge 1-pack varnish designed to deliver an exceptional satin matt finish. Engineered to perfection, it pairs flawlessly with Awlwood Primer to form a rapid-curing system boasting remarkable abrasion resistance.
Key Features:
Rapid-Curing Formula: Allows for multiple applications per day, saving you time and effort.
Unmatched Performance: Offers amazing in-service performance and durability, ensuring long-lasting results.
Superior Application: Boasts excellent application properties, including seamless flow for effortless coating.
Experience the difference with Awlwood Satin Matt – the ultimate choice for achieving a visually appealing satin matt finish. Elevate your projects with this high-quality varnish today."
Code AWLGRIP J3810|T0200|T0201|T0202



Do you have questions?

We will respond as soon as possible



See also

Other products in this category

Primer Awlwood

Superior Exterior Primer Awlwood for Long-lasting Wood Protection Awlwood Primer is a premium primer specifically formulated for exterior applications above the waterline. It is an integral component of a highly effective Primer & Clear Finish system, providing direct adhesion to wood surfaces. This primer plays …

Primer Awlwood

Tung Oil Awlspar

Premium Phenolic Tung Oil AWLSPAR Varnish for Superior Brightwork Protection Awlspar is a timeless phenolic tung oil varnish renowned for its exceptional ability to safeguard brightwork against corrosion and abrasion caused by water and weather. With its fast-drying and re-coatable properties, it offers a quick …

Tung Oil Awlspar

Awlbrite Clear Gloss Wood Finish

AWLBRITE CLEAR GLOSS – Advanced Three-Component Acrylic Urethane Wood Finish Awlbrite Clear Gloss is an innovative three-component acrylic urethane wood finish specifically designed to surpass the durability and fast-curing capabilities of traditional varnishes for above-waterline applications. Key Advantages: Unparalleled Durability: Offers superior durability compared to …

Awlbrite Clear Gloss Wood Finish