Varnish AWLWOOD Clear Gloss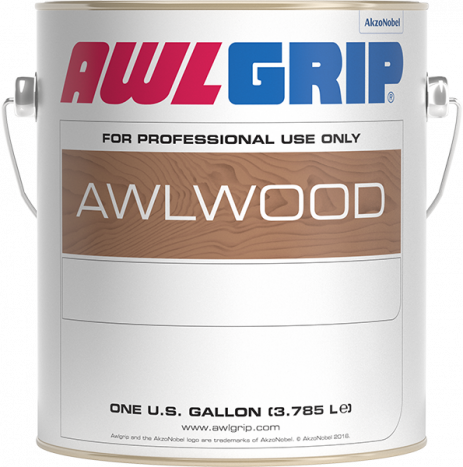 Premium 1-Pack Awlwood Clear  Gloss – Varnish for Exquisite Exterior Finishes
Awlwood Clear Gloss is a top-of-the-line 1-pack clear varnish meticulously crafted for exterior applications above the waterline. When used in conjunction with Awlwood Primer, it creates a rapid-curing system with exceptional flow, high abrasion resistance, and the added benefits of buffability and repairability.
Key Features:
Unrivaled Gloss Retention: Boasts best-in-class gloss retention, ensuring a stunning and long-lasting appearance that captivates.
Rapid-Curing Efficiency: Allows for multiple applications per day, saving you valuable time and increasing productivity.
Exceptional Abrasion Resistance: Perfectly suited for capping rails and deck furniture, providing outstanding protection against wear and tear.
Experience the pinnacle of exterior finishes with Awlwood Clear. Elevate your projects with this premium varnish that combines elegance, durability, and easy maintenance. Achieve the ultimate finish you desire
| | |
| --- | --- |
| Code | AWLGRIP J3809|J7809|J9809|T0200|T0201|T0202 |



Do you have questions?

We will respond as soon as possible



See also

Other products in this category

Varnish AWLWOOD SATIN MATT

Stunninh Varnish AWLWOOD SATIN MATT – High-Performance 1-Pack Varnish Varnish Awlwood Satin Matt is a cutting-edge 1-pack varnish designed to deliver an exceptional satin matt finish. Engineered to perfection, it pairs flawlessly with Awlwood Primer to form a rapid-curing system boasting remarkable abrasion resistance. Key …

Varnish AWLWOOD SATIN MATT

Tung Oil Awlspar

Premium Phenolic Tung Oil AWLSPAR Varnish for Superior Brightwork Protection Awlspar is a timeless phenolic tung oil varnish renowned for its exceptional ability to safeguard brightwork against corrosion and abrasion caused by water and weather. With its fast-drying and re-coatable properties, it offers a quick …

Tung Oil Awlspar

Primer Awlwood

Superior Exterior Primer Awlwood for Long-lasting Wood Protection Awlwood Primer is a premium primer specifically formulated for exterior applications above the waterline. It is an integral component of a highly effective Primer & Clear Finish system, providing direct adhesion to wood surfaces. This primer plays …

Primer Awlwood