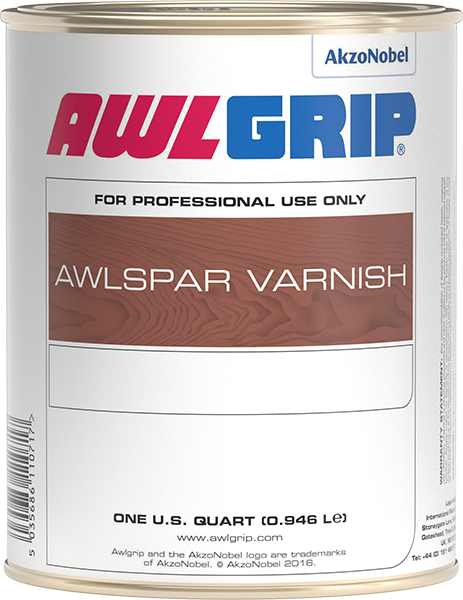 Premium Phenolic Tung Oil AWLSPAR Varnish for Superior Brightwork Protection
Awlspar is a timeless phenolic tung oil varnish renowned for its exceptional ability to safeguard brightwork against corrosion and abrasion caused by water and weather. With its fast-drying and re-coatable properties, it offers a quick and flexible application process.
Key Features:
Unmatched Re-coatability: Provides excellent re-coatability, allowing for easy touch-ups and maintenance, ensuring long-lasting protection.
Captivating Color and Gloss: Delivers a rich color and deep gloss that enhances the natural beauty of the wood, creating an eye-catching finish.
Uncompromising Durability and Protection: Offers high durability and protective qualities, shielding your brightwork from the harshest environmental elements.
Choose Awlspar for unparalleled brightwork protection. Experience the perfect combination of durability, aesthetics, and ease of application. Transform your projects with this premium phenolic tung oil varnish today