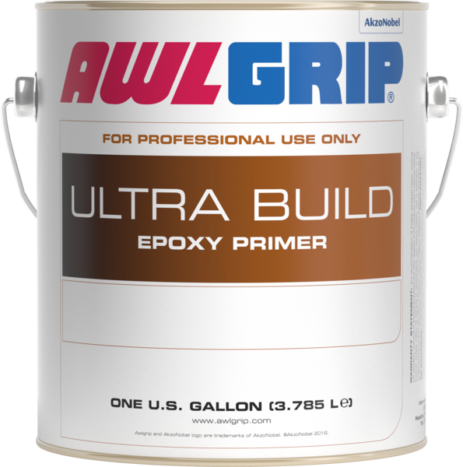 Discover Ultra Build Epoxy Primer, the ultimate choice for achieving high build and filling above the waterline. This two-component epoxy primer sealer combines exceptional build capacity with resistance to print-through, ensuring flawless results.
Experience the benefits of the epoxy primer with its excellent sag resistance, providing a smooth and even application without unwanted drips or sags.
Count on Ultra Build Epoxy Primer to withstand damage from glass fiber and sand scratches, ensuring a durable and resilient finish that can withstand demanding conditions.
Unlock the potential of high film build capability, allowing you to achieve the desired thickness and coverage for optimal protection and surface perfection.
Choose Ultra Build Epoxy Primer for its remarkable sag resistance, resistance to damage, and high film build capability. Trust in this primer to provide the ideal foundation for your above-waterline projects, delivering exceptional results every time.