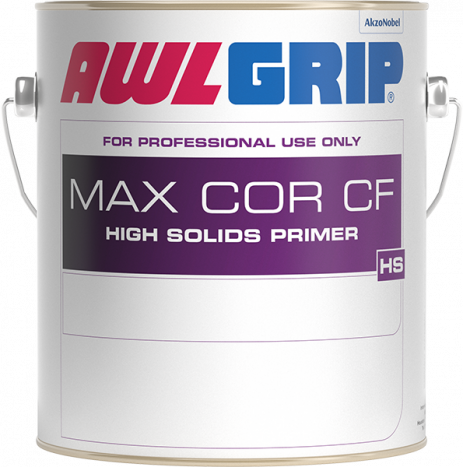 Primer Max Cor CF
Discover the power of Max Cor CF, a cutting-edge two-component high solid epoxy primer designed to offer outstanding chemical and solvent resistance for aluminum and steel surfaces. This chromate-free product boasts innovative Controlled Fusion (CF) technology, resulting in extended re-coat times, enhanced substrate adhesion, and reduced sanding requirements.
The primer is fortified with anti-corrosive pigments, ensuring maximum system longevity by effectively combating corrosion. Its exceptional adhesion properties make it an ideal choice for both aluminum and steel substrates, guaranteeing a strong and durable bond.
One of the remarkable features of Max Cor primer is its compatibility with Hullgard Extra. This primer can be directly overcoated with Hullgard Extra, simplifying your coating process and ensuring a seamless transition between layers.
Choose Max Cor CF for its unrivaled chemical resistance, superior adhesion, and convenient compatibility with Hullgard Extra. Experience the ultimate protection and durability for your aluminum and steel surfaces with this advanced epoxy primer.
In few words:
Long life system due anti-corrosive pigments.
Perfect adhesion to aluminum and steel surface.
It can be use after Hullgard Extra.