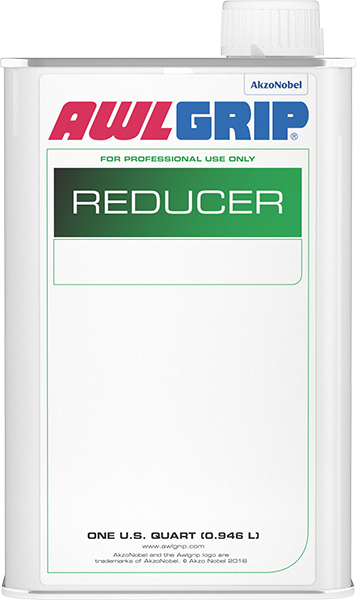 T0002 Fast Evaporating Reducer (thinner) for Spray Applied Topcoats. To use T0002 Reducer in:
When application and cure temperatures are between  13-21°C the reducer will keep the paint film open but evaporate fast enough to provide adequate dry and dust-free times. The reducer is also an excellent gun and equipment cleaner. Can also be used in conjunction with T0005 at higher temperatures (>90°F/32°C) to combat solvent popping.
Use as the reducer for topcoats flattened with G3013 Flattening Agent and G2002 Awlgrip Flat Black for best finish development.
VOC: 806 g/lt