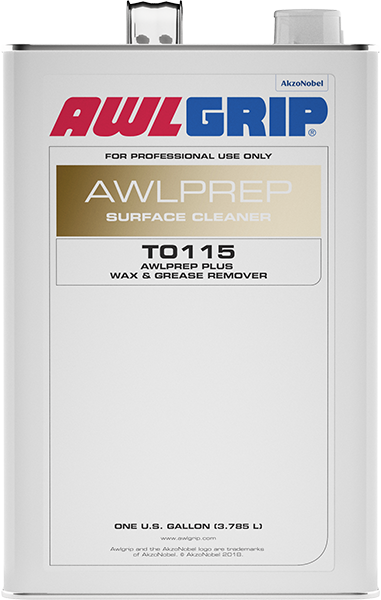 T0115 Awlprep Plus is a moderately fast-evaporating solvent designed for removing waxes, greases, and common oils found on painted surfaces, whether they are newly applied or weathered. It is suitable for use on gel coat, aluminum, or steel surfaces. Use it before and after substrate sanding and prior to priming.
Removes wax and grease residues from substrates.
Enhances adhesion to the substrate.
Compatible with various painted and metal surfaces.