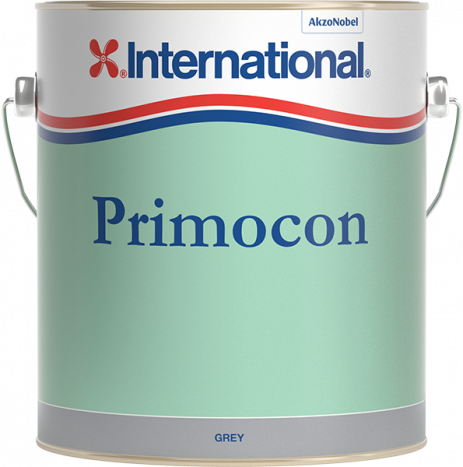 Fast-Drying Aluminium Pigmented Vinyl Anticorrosive Primer Primocon
Discover the power of Primocon our fast-drying, single pack aluminium pigmented vinyl anticorrosive primer, perfect for safeguarding Timber, GRP, Steel, Aluminium, Cast Iron Keels, and Lead Keels below the waterline before applying antifouling paint. This versatile primer is compatible with all International antifoulings and can also serve as a barrier or sealer coat over incompatible or unknown antifoulings.
Extended Recoatability. Our primer can be recoated with itself for long periods, allowing for flexible and efficient application.
Rapid Drying. Even in poor drying conditions, this primer dries quickly, expediting the coating process and ensuring optimal results.
Multiple Application Methods. Enjoy the convenience of applying this primer by brush, roller, or spray, catering to your preferred application technique.
For effective protection against corrosion and to prepare your surfaces for antifouling paint, our fast-drying aluminium pigmented vinyl anticorrosive primer is the ultimate solution. Compatible with various materials and offering excellent recoatability and quick drying, it's the perfect choice for marine projects.