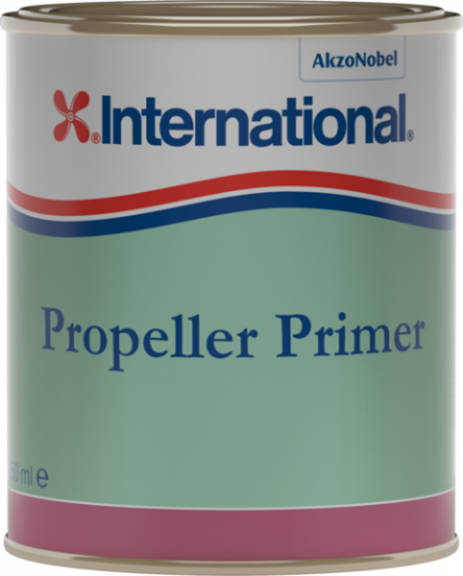 International Propeller Primer: Quick-Drying, High-Performance Solution for Underwater Metals
This paint is the ultimate quick-drying, one-part primer meticulously formulated for outdrives, outboard legs, propellers, and sterngear. Powered by Dual-Activated Bonding Technology, this primer boasts outstanding adhesion properties, creating a strong bond with the surface. When combined with our recommended International Antifouling, it forms a unified coating system that effectively resists dynamic and cavitation forces, protecting propellers and underwater metals from fouling build-up.
Quick-Drying Formula. Our Propeller Primer dries rapidly, ensuring efficient application and saving valuable time during your marine projects.
Dual-Activated Bonding Technology. With advanced bonding capabilities, this primer guarantees superior adhesion to surfaces, enhancing protection against fouling.
Comprehensive Protection. The combination of this Primer and International Antifouling creates a unified coating system, effectively resisting dynamic and cavitation forces, safeguarding underwater metals from fouling accumulation.
For unmatched performance and exceptional protection of underwater metals, International Propeller Primer is the ideal choice. Its quick-drying capabilities, Dual-Activated Bonding Technology, and compatibility with International Antifouling create a powerful solution to combat fouling build-up and ensure optimal performance in marine environments.