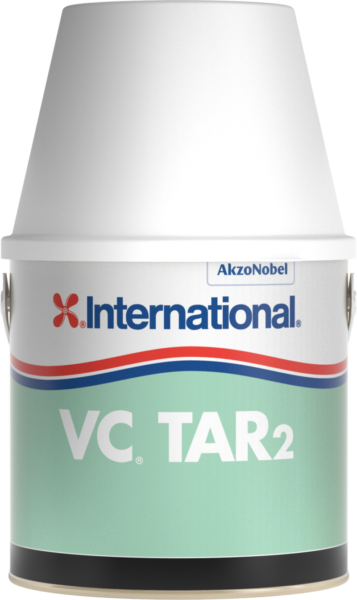 VC Tar 2 is a cutting-edge 2-component epoxy primer, specifically engineered to deliver exceptional osmosis protection for GRP boats and reliable anticorrosive protection for steel and alloy surfaces below the waterline. This high-performance primer creates an excellent barrier against water, ensuring top-notch osmosis protection and treatment.
Osmosis Protection. provides superb osmosis protection for GRP boats, safeguarding against the damaging effects of water infiltration.
Anticorrosive Shield. This epoxy primer delivers reliable anticorrosive protection for steel and alloy surfaces, extending their lifespan and durability.
Effective Water Barrier.  forms an excellent barrier to water, ensuring robust osmosis protection and treatment for marine applications.
Trust VC Tar2 to be your ultimate solution for superior osmosis protection and anticorrosive treatment. Its advanced 2-component epoxy formulation ensures excellent performance on GRP, steel, and alloy surfaces, providing unparalleled protection for your marine assets.
Self-Levelling Technology. Self-levelling properties ensure a smooth and even finish, providing an excellent surface for further coating.
Quick Overcoating. With fast drying times, you can easily apply additional coats within hours, streamlining the painting process.
Time-Saving Application. Eliminate the need for sanding between coats, allowing for efficient and hassle-free painting.
Enjoy the benefits of VC Tar2's self-levelling technology, quick overcoating capabilities, and no-sanding-required application. Achieve a professional-grade finish on your marine surfaces, making VC Tar2 the ideal choice for marine coating projects.