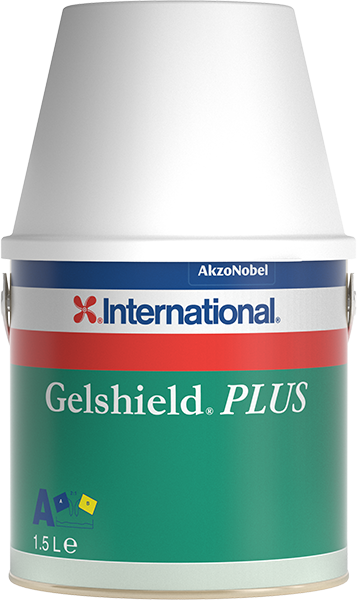 Primer Gelshield Plus: High-Build, Solvent-Free Epoxy Primer for Osmosis Treatment
Gelshield Plus is the ultimate high-build, solvent-free epoxy primer specifically designed for effective osmosis treatment. Free from harmful solvents, this primer ensures they won't migrate into the hull and cause reblistering, providing long-lasting protection. With contrasting blue and green colors, Gelshield Plus facilitates easy self-on-self application and offers wide overcoating flexibility.
Solvent-Free Formula. Contains no harmful solvents, guaranteeing hull integrity and preventing reblistering.
High-Build Performance. Achieve a minimum of 150 microns per coat, delivering robust protection against osmosis and ensuring thorough application.
Osmosis Treatment Specialist. This epoxy primer is specifically formulated to treat osmosis effectively, addressing the issue at its core.
Contrasting Colors. The blue and green colors aid in self-on-self application, making it user-friendly and efficient.
Trust the product to provide unparalleled osmosis treatment with its high-build, solvent-free epoxy formula. The contrasting colors and wide overcoating flexibility ensure a smooth application process and dependable protection against osmosis damage.