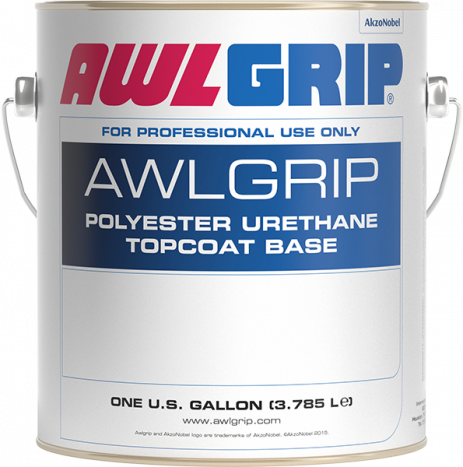 The Awlgrip Topcoat Brush/Roller – Premium Polyurethane High Gloss Finish for Brush and Roller Application
Topcoat Brush/Roller is a premium quality polyurethane high gloss finish specifically formulated to deliver exceptional results even when applied with a brush or roller. This product is designed to provide an easy-to-apply coating that produces a long-lasting finish with outstanding Distinction of Image (DOI).
Key Advantages:
Effortless Application for Long-Lasting Finish: Offers an easy application process, allowing for smooth and even coverage, resulting in a durable and lasting finish that maintains its visual appeal over time.
Excellent Chemical Resistance and Hardness: Provides exceptional resistance to chemicals and hardness, ensuring your project is well-protected against various environmental factors.
Wide Range of Colors on mixitcloud.com: Discover a wide color range available for customization on mixitcloud.com, allowing you to select the perfect shade for your project.
Experience superior quality and exceptional results with Topcoat Brush/Roller. Elevate your projects with this premium polyurethane high gloss finish, specifically designed for brush and roller application. Visit mixitcloud.com to explore the extensive color range available for customization.