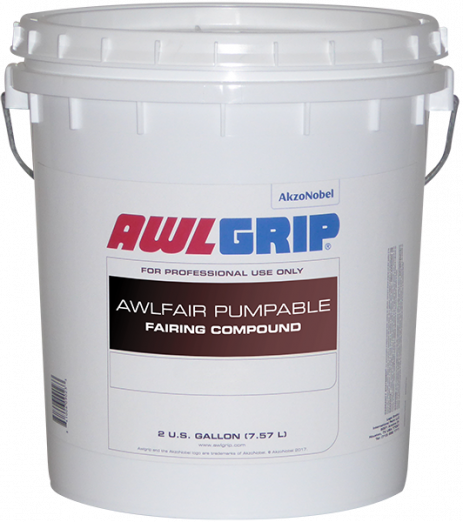 Filler Awlfair Pumpable: Perfect for Surface Smoothing and Fairing
Awlfair Pumpable is an exceptional solution specifically formulated to address surface imperfections such as gouges, pitting, dents, or weld seams. Its unique composition allows for effortless fairing, leveling, and smoothing of these flaws. Whether you need to work above or below the waterline, filler Pumpable is your go-to choice.
While Awlfair Pumpable primarily serves as a cosmetic material, it is crucial to consider the underlying structure to which it is applied. Neglecting the design and construction aspects can lead to undesirable consequences such as cracking or delamination of the fairing material. To ensure a flawless outcome, we strongly recommend seeking independent expert advice. Their insights will guarantee that the chosen system is well-suited for your project, preventing any potential issues.
Enhance your surface finishing with Awlfair Pumpable today. Achieve remarkable results while maintaining the structural integrity of your project.