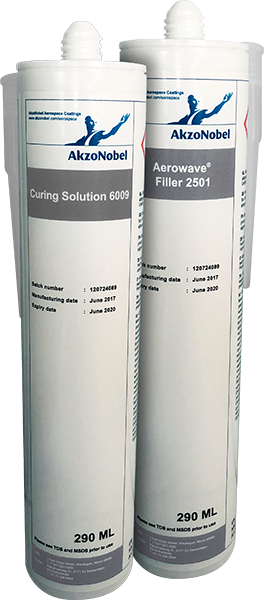 Effortless Small Repair Solutions with Aerowave 2501
Introducing Aerowave 2501, the ultimate non-shrinking repair filler tailored for above-waterline use. This exceptional product is specifically designed for small repairs, making it the ideal choice for addressing minor defects. With its user-friendly application properties, including a fast curing time, a 1:1 mix ratio (both by volume and weight), and a surface that is easy to sand, Aerowave 2501 simplifies and accelerates the process of eliminating pinholes, scratches, and other surface imperfections.
Experience the Benefits of Aerowave 2501:
Efficient Repair of Small Defects: Say goodbye to the hassle of small imperfections. The filler is engineered to effectively repair and fill small pinholes, scratches, and other minor surface flaws, restoring a seamless finish.
Simple 1:1 Mix Ratio: Achieve precision and consistency with Aerowave 2501's straightforward 1:1 mix ratio. By volume and weight, the equal proportions make the mixing process effortless, saving you time and ensuring reliable results.
Easy Application, Quick Cure, and Sanding: Enjoy a seamless repair experience with Aerowave. Its user-friendly properties make it easy to apply, and the fast curing time allows for speedy completion. Additionally, the surface is designed to be easily sanded, streamlining the finishing process.
Choose Aerowave today for efficient and hassle-free small repairs. Embrace its simple application, quick cure time, and sanding convenience to achieve flawless results with ease.