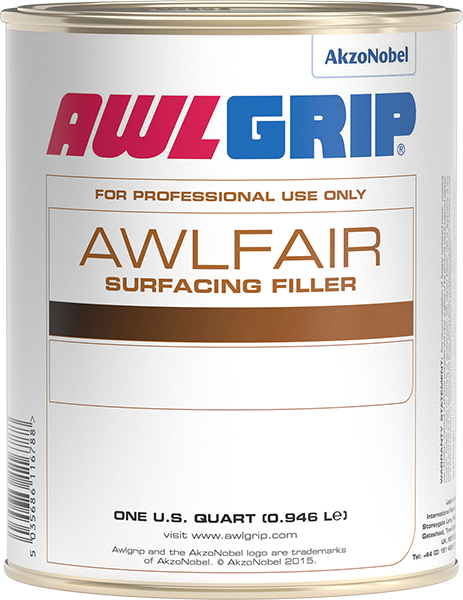 Achieve a Flawless Finish with Awlfair Surfacing Filler:
This filler is a top-of-the-line two-component epoxy finishing filled product meticulously crafted for use over Awlfair LW. Its primary purpose is to effectively fill sand scratches, pinholes, and various surface imperfections. By utilizing this exceptional filler, you can achieve an impeccably smooth finish, setting the stage for flawless application of the finish primer and finish. What's more, it boasts outstanding solvent resistance, ensuring long-lasting durability.
Experience the benefits of Awlfair Surfacing Filler:
Smooth, Solvent-Resistant Surface: Say goodbye to rough patches and irregularities. This filler creates a remarkably smooth surface that stands up to the harshest solvents, ensuring a pristine finish.
Seamless Combination with Awlfair LW: When used in conjunction with Awlfair LW, Awlfair Surfacing Filler works wonders in eliminating surface imperfections. Enjoy a seamless integration that guarantees professional-grade results.
Excellent Health and Safety Profile: Rest assured knowing that Awlfair Surfacing Filler prioritizes your well-being. It maintains an excellent health and safety profile, ensuring a worry-free application process.
Opt for Awlfair Surfacing Filler today and elevate your finishing game. Achieve a flawless, polished surface while embracing its solvent resistance and commitment to health and safety.