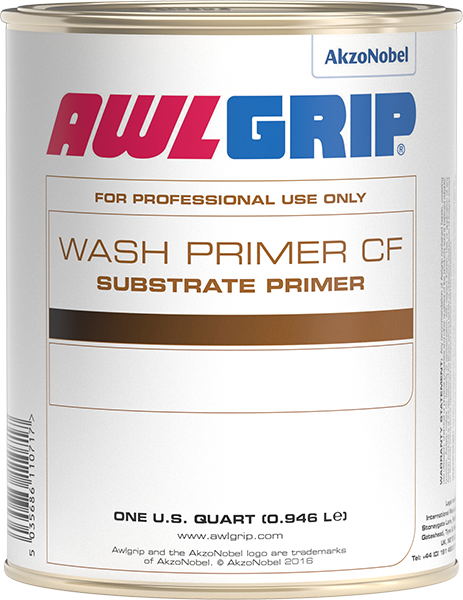 Introducing CF Wash Primer
a revolutionary chromate-free etch CF Wash Primer designed to provide superior adhesion to stainless steel and anodized aluminum. This cutting-edge primer incorporates Controlled Fusion (CF) technology, offering extended recoat times and eliminating the laborious task of sanding before applying the next coat.
By choosing the product
eliminate hazardous chemicals from your process, ensuring a safer working environment without compromising on performance. Experience peace of mind and enhanced workplace safety.
Achieve unparalleled adhesion when using CF Wash Primer in conjunction with the Awlcraft system. This primer forms a robust bond with the surface, ensuring long-lasting results and exceptional durability for your coatings.
Take advantage of the versatility of CF Wash Primer as it can be directly overcoated with popular topcoat options such as Awlgrip, Awlgrip HS, or Awlcraft 2000. This seamless compatibility simplifies your coating process and ensures a harmonious integration between layers.
Embrace the advancements offered by Wash Primer and witness its remarkable ability to deliver reliable adhesion, extended recoat times, and a safer working environment. Elevate the quality and longevity of your coatings by incorporating this innovative primer into your next project.
Contact us for best price and availability.