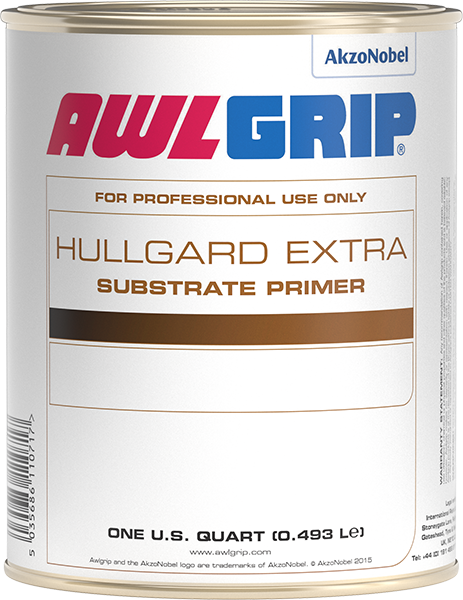 Discover the outstanding benefits of Hullguard Extra. A top-tier epoxy holding primer designed to establish a reliable and durable foundation for flawless fairing applications. This exceptional product guarantees exceptional adhesion to meticulously prepared surfaces made of fiberglass, steel, aluminum, and wood, making it suitable for use both above and below the waterline.
Experience the convenience of Hullguard Extra's excellent re-coatability, allowing for seamless application on aged surfaces. Its remarkable anticorrosive properties offer reliable protection against the damaging effects of corrosion, ensuring long-lasting results even in challenging environments.
Unlock the potential of Hullguard Extra as it provides the ideal base for the application of Awlfair fairing compound, ensuring a flawlessly prepared surface for the next stage of your project. Trust in the unmatched performance and quality of Hullguard Extra to achieve superior results in your marine applications.
In few words:
perfect to coating old surfaces
good as anticorrosion coat
base for Awlfair fillers