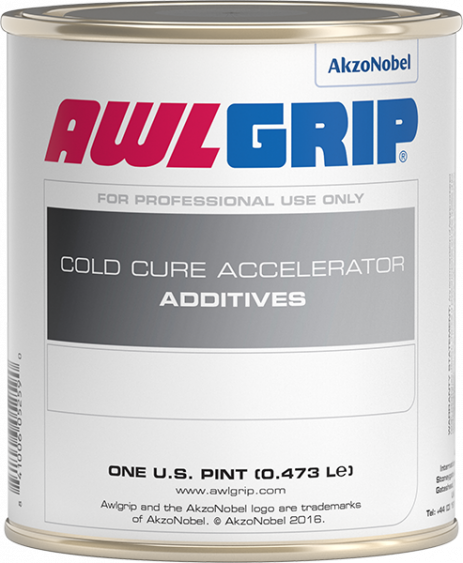 Accelerator Cold Cure for 545 Primer
Accelerate the curing process and reduce recoat times by up to 50% with Cold Cure, the perfect companion for 545 Epoxy Primer. By adding up to 12.5% of the catalyzed volume to 545, accelerator replaces the standard reducer and delivers exceptional results.
Enhance efficiency and productivity by utilizing Cold Cure in cooler temperatures. Designed specifically to expedite the cure rate, this accelerator is ideal for temperatures ranging from 10°C to 24°C. Experience faster drying times and shorter waiting periods, allowing you to progress swiftly with your project.
Whether you prefer brush and roller or spray application. Product is suitable for all methods. This versatile accelerator ensures consistent and reliable performance across various application processes.
Unlock the benefits of accelerator and witness the remarkable acceleration of curing times.
Enjoy reduced wait times, increased productivity, and seamless application. All while maintaining the exceptional quality and durability associated with 545 Epoxy Primer. Embrace the power of accelerator to optimize your coating process and achieve outstanding results in no time.
Finally description in few words:
Perfect to accelerating cure in lower temperatures
Tailored for use from 10°C
Applicated with brush, roller or spray