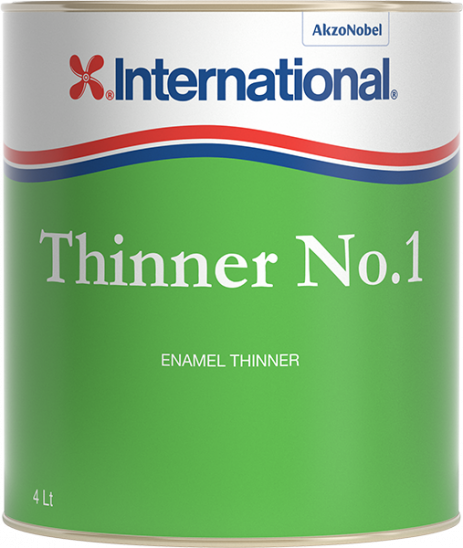 Universal thinner for 1-component paints and tool cleaner is thinner No 1.
Above the Waterline, No.1: The Ideal General Purpose Thinner for One-Part Paints and Varnishes
When it comes to above-waterline applications, No.1 proves to be an excellent choice. This versatile and high-quality general purpose thinner is specifically designed for use with one-part paints and varnishes (excluding antifoulings).
This thinner offers exceptional compatibility and performance, ensuring optimal results for your painting projects. Its carefully formulated composition guarantees seamless blending and application. With No.1, you can achieve a professional finish and enhance the durability of your coatings.
Experience the convenience and reliability of No.1 for your one-part paints and varnishes above the waterline. Elevate your painting process and achieve outstanding outcomes with this top-notch general purpose thinner.