Danboline for Bilges, Lockers, and Bulkheads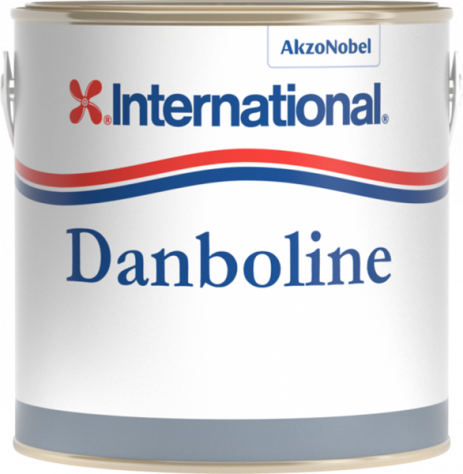 Enhance Protection with Danboline: Your Ultimate Choice for Bilges, Lockers, and Bulkheads!
Danboline offers superior protection against moisture penetration and wear and tear for bilges, lockers, and bulkheads. This powerful solution also resists oil and fuel spillage, ensuring lasting durability and easy cleaning.
Key Features:
High Opacity: Enjoy excellent covering power with Danboline's high opacity formula.
Hard-Wearing: Count on Danboline's resilience to withstand tough conditions.
Color Options: Available in two classic colors, white and grey, to match your preferences.
When it comes to safeguarding your vessel, choose Danboline for reliable and efficient protection.
KOD SAP International
300009503

300009504

300009505

300009506

YMA100/2.5AZ

YMA100/750AZ

YMA102/2.5AR

YMA102/750AR

SZARY

SZARY

BIAŁY

BIAŁY

2,5L

0,75L

2,5L

0,75L

To Use
DIY PRO

Do you have questions?

We will respond as soon as possible



See also

Other products in this category

Perfection Polyurethane

International's 2-component Perfection polyurethane surface paint ensures unparalleled coating durability. Chemical hardening provides exceptional hardness and wear resistance, while offering reliable protection against UV rays for long-lasting gloss and color retention. Achieve a professional finish with minimal effort. Product for profesional use only.

Perfection Polyurethane

Topcoat Perfection PRO

High-quality, 2-component polyurethane topcoat Perfection PRO is known for its exceptional gloss level. It ensures a durable finish with excellent resistance to chemicals and abrasion. Enjoy long-lasting colors, thanks to the incorporated UV filters. Choose between easy application options: brush/roller application using YTA100 thinner or …

Topcoat Perfection PRO

Toplac Plus

Discover the Advantages of Toplac Plus and One UP – Premium Silicone Alkyd Gloss Coating! Introducing Toplac Plus – a cutting-edge silicone alkyd gloss coating designed for all surfaces above the waterline. Its seamless application with a roller eliminates the need for brush smoothing, ensuring …

Toplac Plus