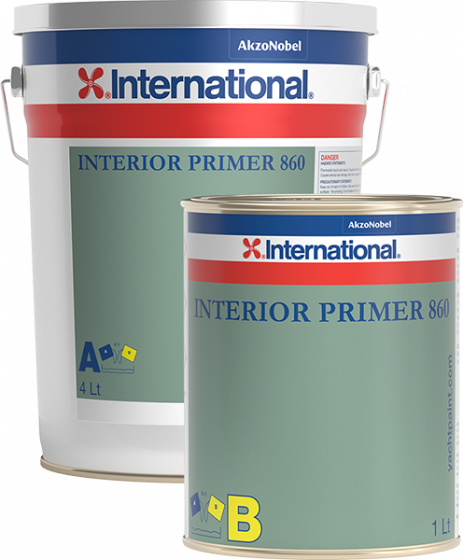 High-Build, Low VOC Epoxy Interior Primer 860 for Versatile Interior.
Interior Primer 860 is a cutting-edge, high-build, low VOC epoxy primer meticulously designed for various interior applications across all construction types. This versatile primer offers reduced surface preparation requirements, fast walk-on time, and low odor, streamlining the application process and minimizing disruption to other trades. With outstanding anticorrosive protection and a Surface Spread of Flame Certificate, Interior Primer 860 ensures unmatched performance and safety.
Key Features:
High-Build Formulation. Interior Primer 860's high-build composition allows for enhanced coverage and adhesion. Creating a solid foundation for a flawless finish.
Low VOC. With low VOC content, this epoxy primer adheres to environmentally friendly practices, promoting better indoor air quality.
Quick Walk-On Time. Interior Primer 860's fast-drying capabilities enable quick walk-on time, expediting the construction timeline.
Minimal Odor: The low odor feature reduces discomfort during application, enhancing the overall working environment.
Exceptional Anticorrosive Protection. Interior Primer 860 provides outstanding anticorrosive protection, safeguarding interior surfaces from deterioration.
Surface Spread of Flame Certificate. The primer holds a Surface Spread of Flame Certificate. Ensuring compliance with fire safety standards.
Choose Interior Primer 860 for all your interior construction needs. Its high-build formula, low VOC content, and top-notch protective features guarantee superior results and a safer environment for any interior project.